There is no denying that the internet and social media have their good and bad qualities. For every viral rant and "dark web" story, there is also positive encouragement to be found (if you're able to look in the right places). Whether it's the support people can find from online message boards like Reddit, viral hashtags that touch upon a mental health awareness or, in one of the newest turns, cute viral memes offering everyday encouragement for people dealing with anxiety.
For those unfamiliar, a "meme" is a shareable picture with a short catchy message plastered over an image. Often times they're used for humorous purposes. but in the case of the trendy "You Can Do All Things" series, they're offering daily mantras for people who may be struggling emotionally.
"All Things" memes are the brainchild of an internet artist who goes by the name, The Latest Kate. Primarily focused on animals, they (as the Huffington Post Life site properly put it) simply work as visual "pep talks." The files are not big, which means they can be easily downloaded and shared. They also adapt nicely to mobile phones, tablets and social media profiles, meaning you can enjoy them anytime and anywhere.
The image below is one of the most popular. Focusing specifically on anxiety, it offers a soothing message (interestingly enough, paired with calm, cool colors).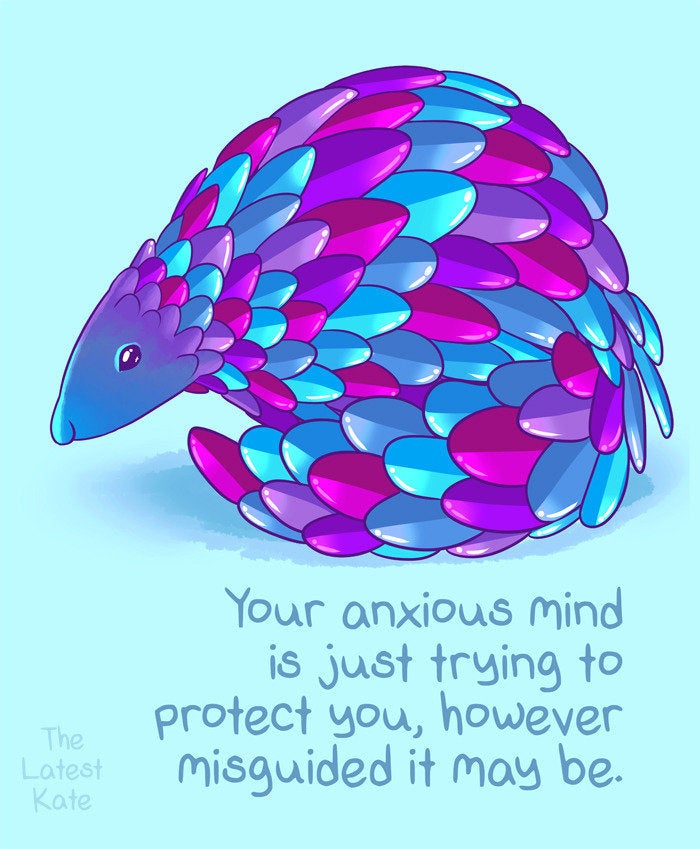 This snake picture from Kate again uses calming color tones, that can dampen aggression. This is one people have shared to overcome difficult news.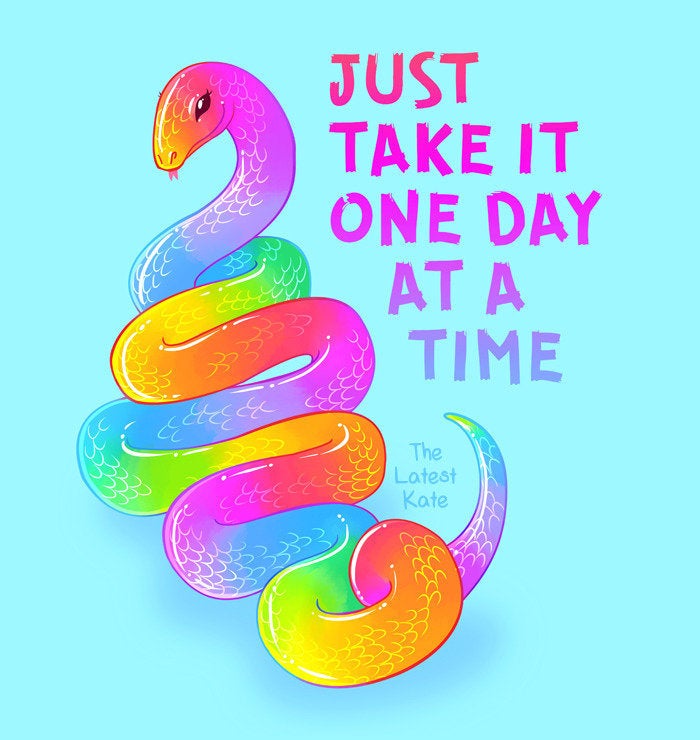 The popular "Cat Meme" below circles in on depression. It's a longer statement, but one that holds true for someone going through a difficult time.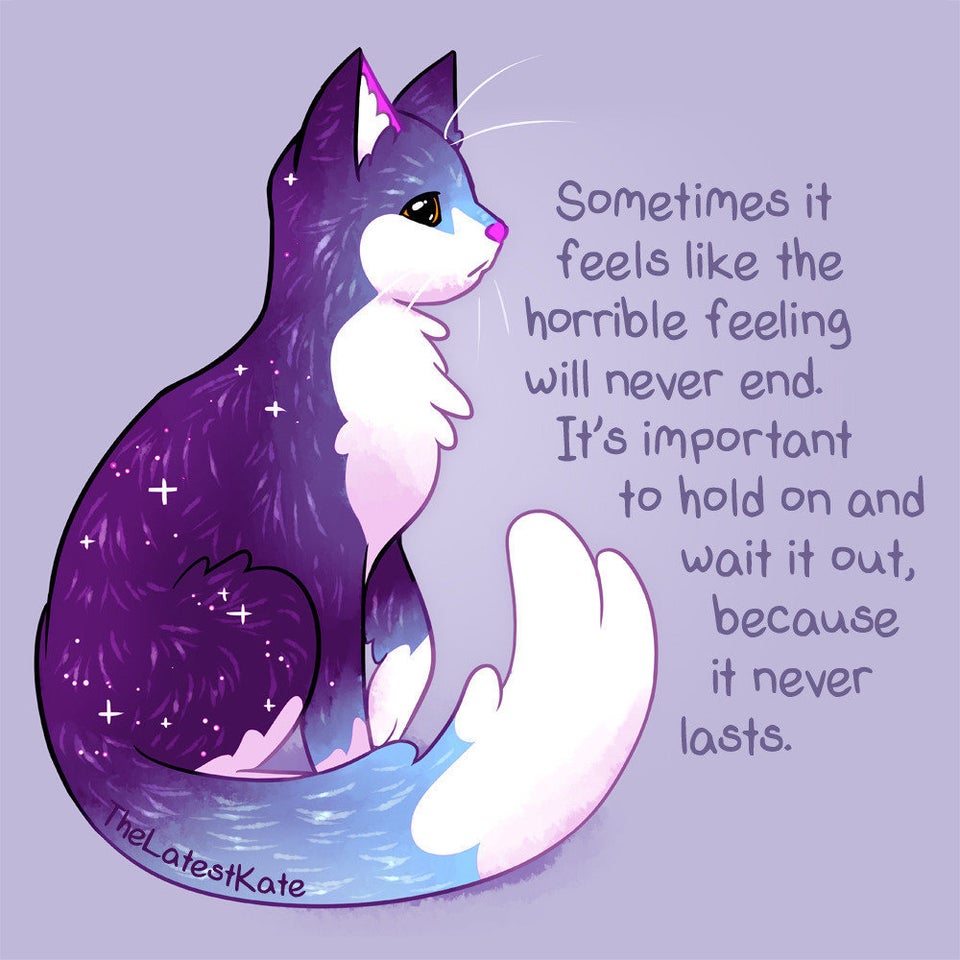 We all know how viral unicorns have become and this Kate message uses the famed icon as a statement of empowerment. A little humor can certainly help too.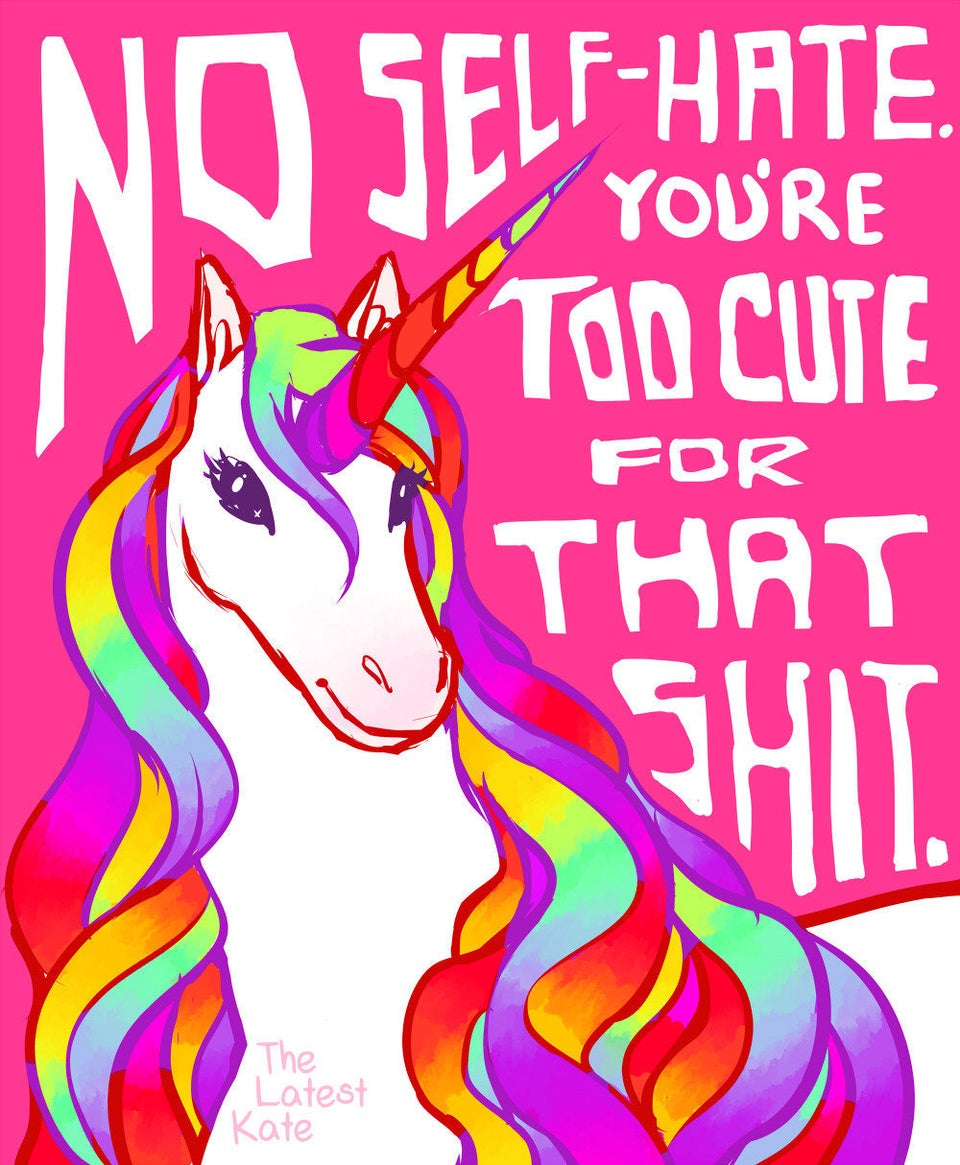 Though topics like suicide are never specifically called out in Kate's artwork, these messages certainly convey a "Hang In There" mentality. We all know how important it is to hear that type of reinforcement after a particularly difficult day.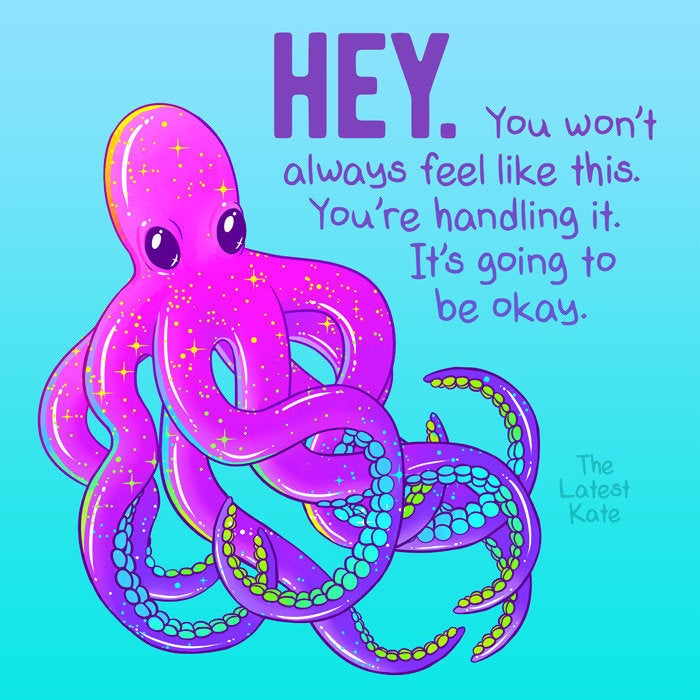 And perhaps, one of her most popular memes of all. They say sometimes that a "short and sweet" message is all you need. This very cute pic seems to convey the sentiment perfectly.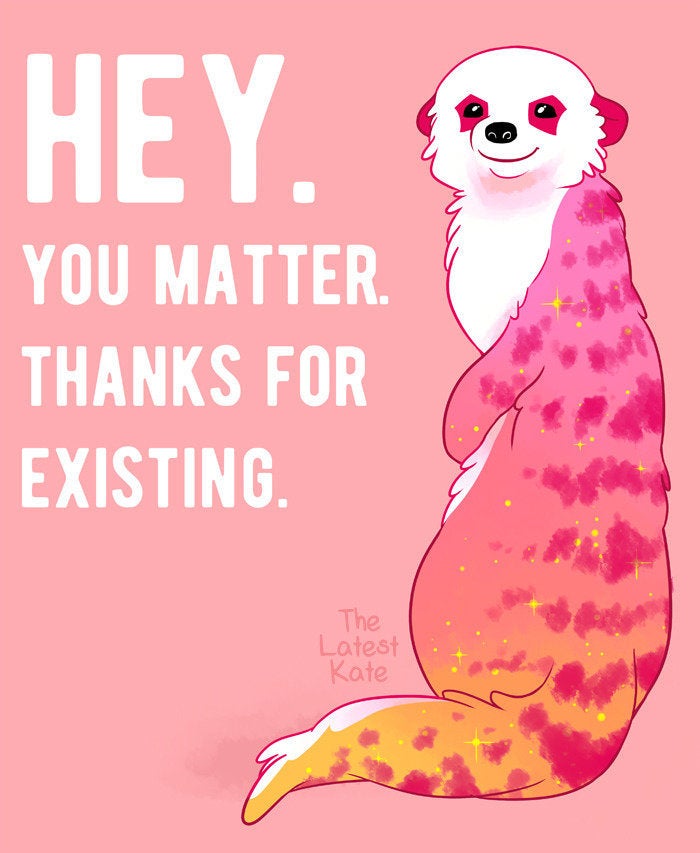 To keep up with all of the great work that Kate is doing, we encourage all of our followers to check in to her official Tumblr page.